Breaking News: Sharon Dolin has received a 2021 NEA Fellowship in Translation.
Late to the House of Words: Selected Poems of Gemma Gorga has won the Melinda A. Markham Memorial Prize in Translation from Saturnalia Books! Publication in Fall, 2021.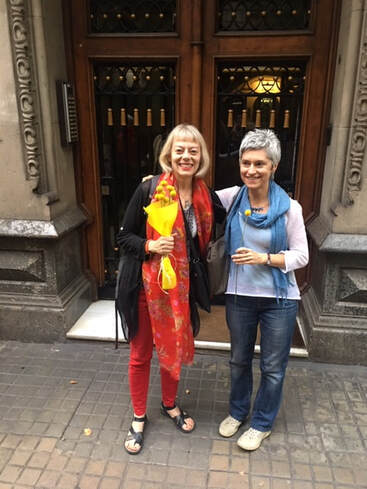 Read New Review of Hitchcock Blonde ​here.
Wisconsin Public Radio interview with Doug Gordon: Click here to listen.
View Virtual Book Launch, Sharon Dolin in Conversation with Jacki Lyden.
Advance Praise for Hitchcock Blonde

"Often startling, full of surprises, this one-of-a-kind memoir is both eerie and entertaining. It is a candid experiment in memory retrieval with the aid of Hitchcock movies, until finally what we get is a fusion, life recalled as a riveting dream film: part-horror, part-romance."—Phillip Lopate

"Sharon Dolin performs a miracle in her memoir, deconstructing Hitchcock films and using the shards to help build a mosaic of coming of age in 1960s and '70s Brooklyn and living a woman's life in landscapes as diverse as Hitchcock's own. This is a rich American story!"—Bonnie Jo Campbell



---

More Praise for Hitchcock Blonde

​"In this acutely analytical and searingly personal reckoning, Dolin's use of Hitchcock to exorcise past demons is an inspired mélange of cinematic critique and private confession."—Booklist

"Sharon Dolin's candid memoir of mid-century working class Brooklyn (and beyond) is one only a poet could have written. Not because it is "poetic"—in fact it is sharply narrated, without gloss, even offering the hair-raising twists of a mystery novel."—Patricia Hampl
​
"Hitchcock Blonde is a kaleidoscope of comedy and sorrow, a deep dive into the ways popular culture informs innocence and experience. Original and unforgettable."—Stephen Kuusisto
Sharon Dolin on Video
Sharon Dolin on Audio